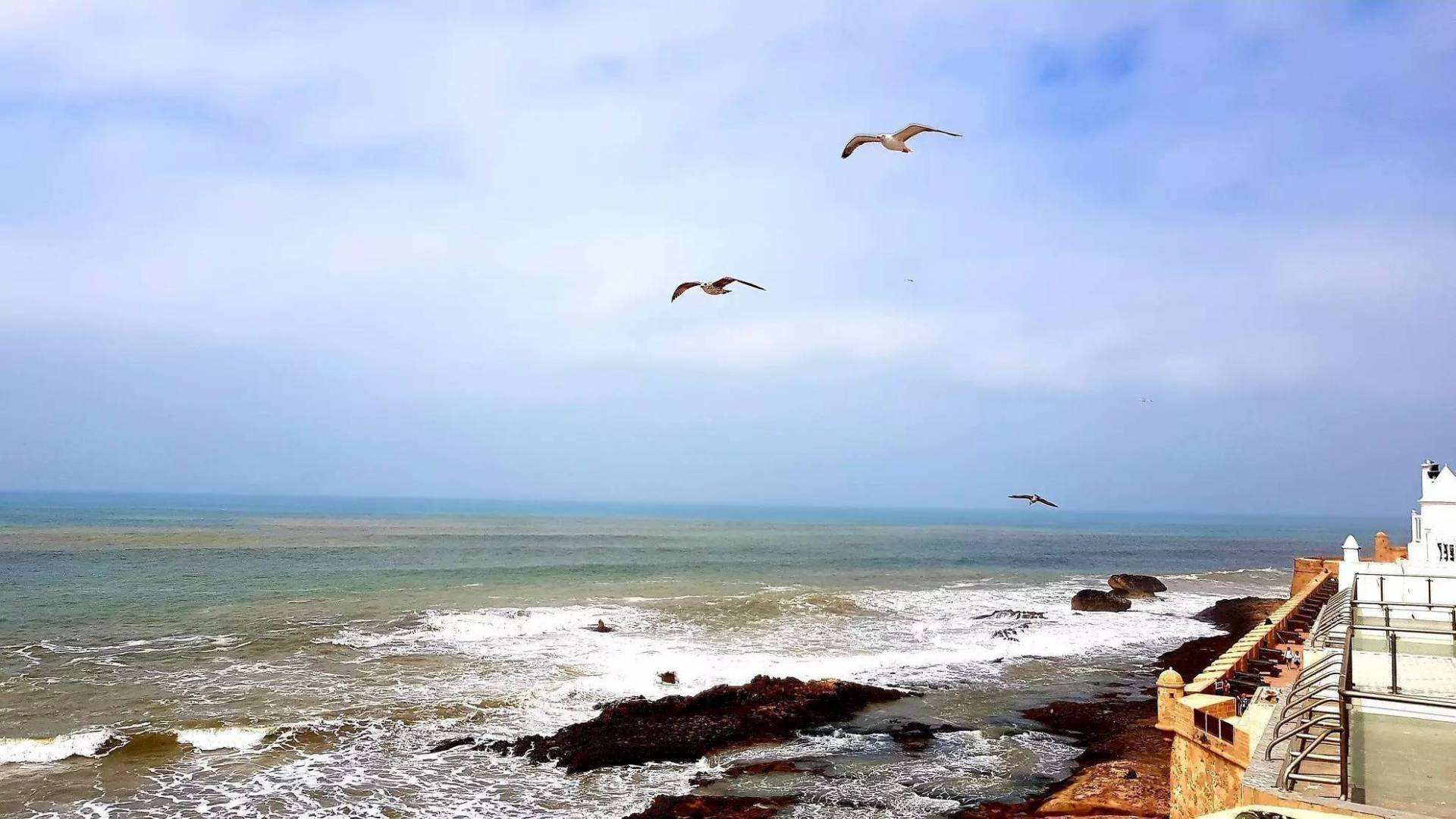 The agency
Our story remains above all that of a romantic encounter between two people ... This event triggered the rapid decision of a new project of life as a couple, with the backdrop of the stand-by of our jobs in France and the desire for geographic remoteness, leaving a certain place for many strangers…
Our shared passion for Morocco made it possible to validate the destination where our private and professional life would henceforth continue, abandoning our careers as a banking executive and project manager for the Chamber of Commerce and Industry of La Rochelle, without counting the years spent in the decoration field.
We left the cozy comfort of the La Rochelle agglomeration to change our life, on October 5, 2004. We knew Morocco and Essaouira. The beautiful Mogador very quickly seduced us by its authentic side but also by the welcome of its inhabitants, its notion of proximity, its medina historic heart of the city without cars, its port, its climate (only resemblances with our city of departure, La Rochelle). There was no shortage of arguments to make us understand that we were in the right place. once installed. Again, chance played the good fairies and quickly generated the many professional activities that we still exercise today with so much passion. A new meeting with a Moroccan entrepreneur allowed us to start the construction of a building of 7 apartments in the new city of Essaouira, a developing district. Stéphane therefore embraced the career of building entrepreneur and surfed on the craze of Europeans for Morocco. Many achievements have to date completed our business card (various renovations in the medina and construction of houses in the countryside, development of a structured rental management park, etc.).
From our installation in Essaouira in 2004, we had "traced the road" ...
Today, our strength lies in our complementarity. Stéphane takes care of the sales of real estate products, all the administrative formalities, follow-up of building sites, etc ... For my part, I adapt to the best the goods that we sell in Essaouira and its region (riads, villas on the golf course, country houses, apartments, etc.), by fitting out and decorating them in order to optimize their rental profitability. Our primary concern remains to satisfy our customers and support them in their installation and rental profitability projects in Essaouira, under the best conditions.
Our company remains the ideal structure on which foreign candidates for home ownership in Essaouira can rely. For the greatest peace of mind of our customers, we make every effort to personally follow up on each case including administrative formalities, a heavy subject but nevertheless essential.
Currently, our perfect knowledge of the local real estate market in terms of transactions and rentals, coupled with our know-how in terms of development and decoration, allows us to perpetuate our reputation and our capacities to continue to undertake in Morocco.
We remain at your disposal within our agency.
See you soon
Natacha LAURENT-SCHOPPE & Stéphane LAURENT