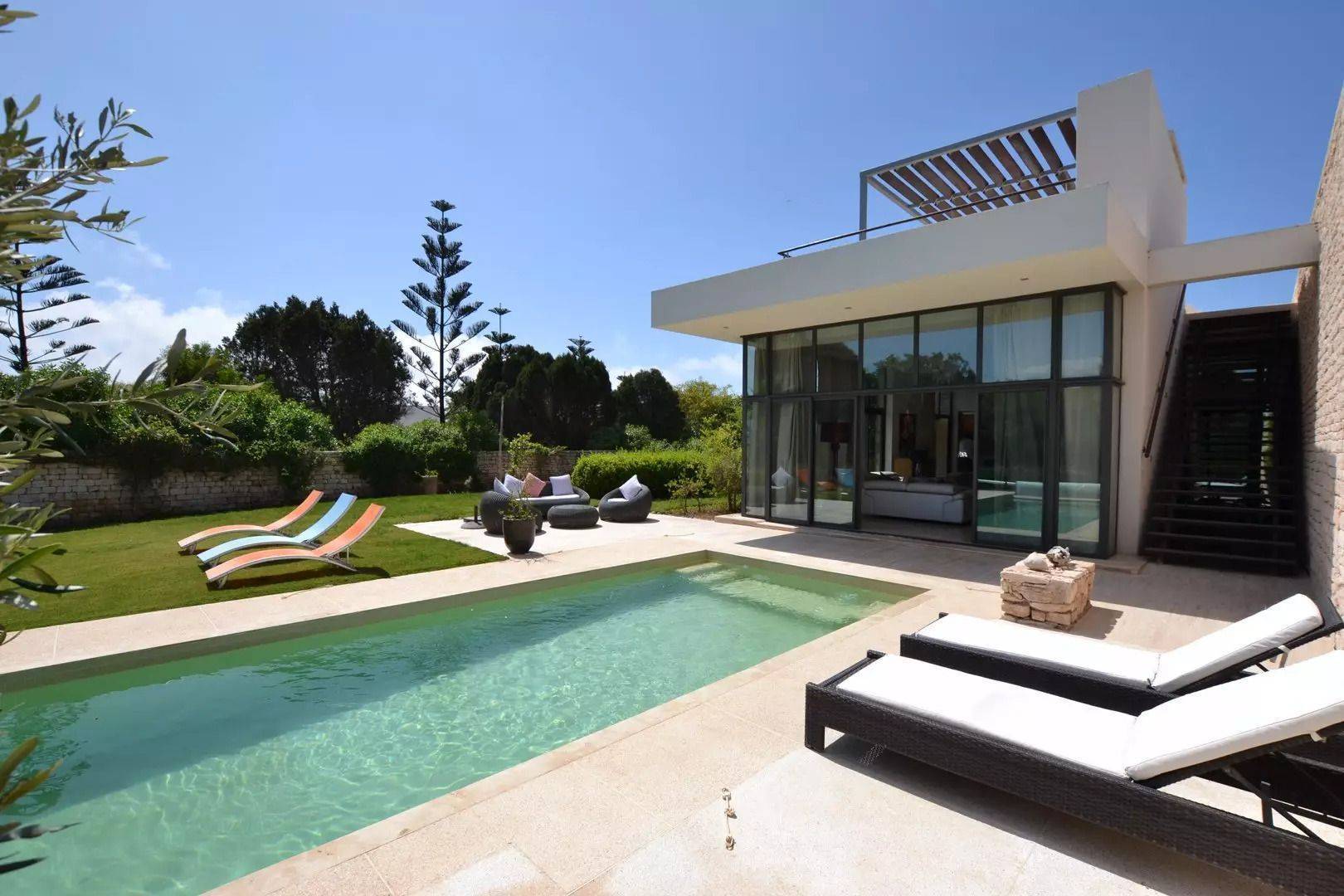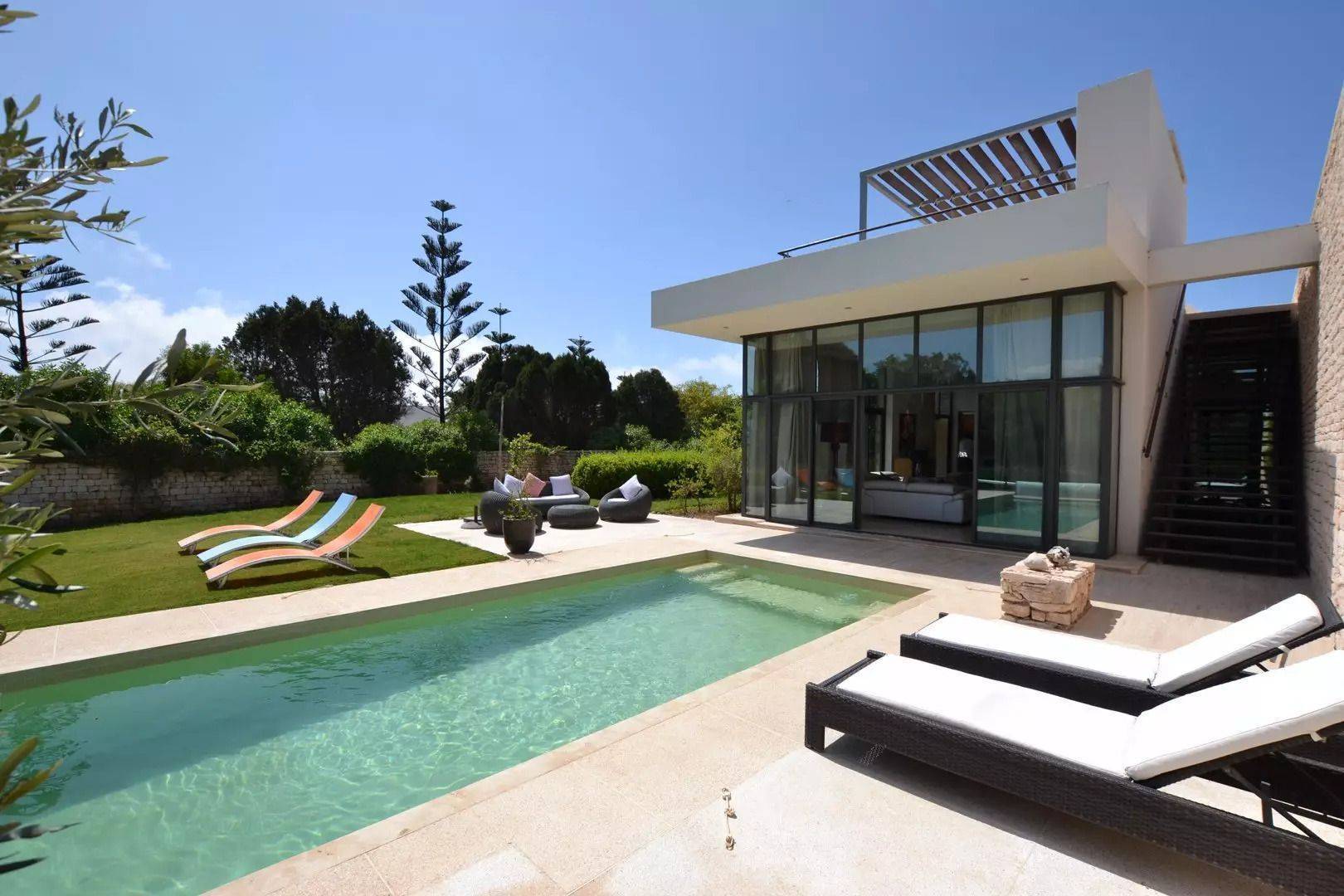 Sale Villa golf
The resale market for villas on the Mogador golf course is unique.
Indeed, the resort only houses 37 private villas, most of which are not the subject of a transfer project by their owners.
Certain privileged locations, in particular with exceptional and rare sea views for luxury accommodation so close to the city, as well as the quality of their owners (institutional investors or groups of private investors) explains this.
However, some owners may position themselves as resellers for villas located deeper on the site.