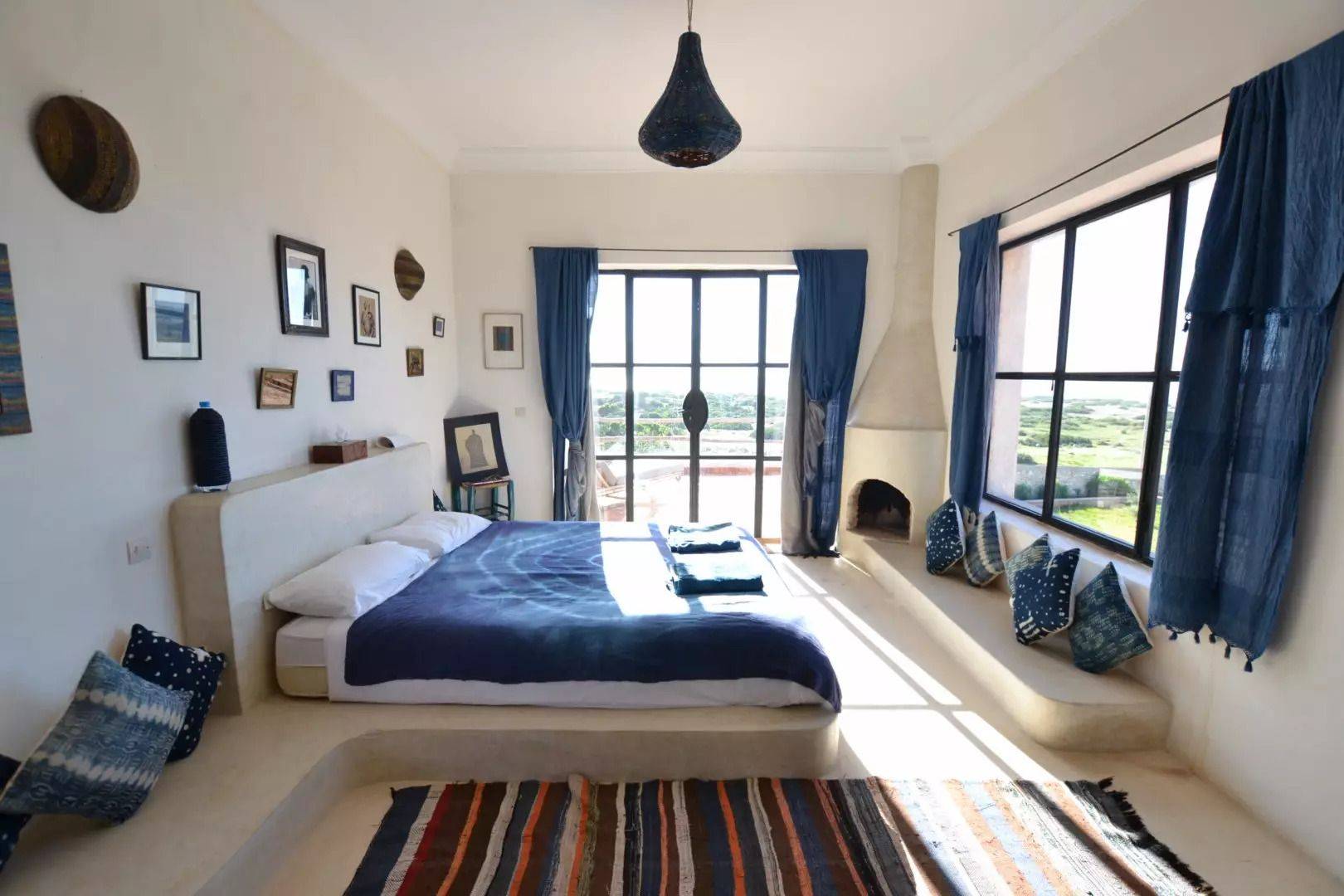 This villa, particularly well decorated by its owners during their travels on the African continent, is located at the mouth of a river a few steps from the Atlantic Ocean.
Ideal for renting for 2 families together, this property offers 5 bedrooms, 5 bathrooms, a kitchen opening onto a huge living room, a swimming pool with deckchairs ... This property benefits from a magnificent view of the ocean.
Internet
Capacity: 10 people (5 bedrooms)
Price: from 2100 euros to 2800 euros per week depending on the season
Housekeeping service included up to 3 hours per day.
Pool maintenance included.
Description produced by the Immobilière d'Essaouira © all rights reserved
Exceptional view, neat decoration, good size swimming pool, efficient house staff, in short, everything for a good holiday !!
Notice carried out by the Immobilière d'Essaouira © all rights reserved