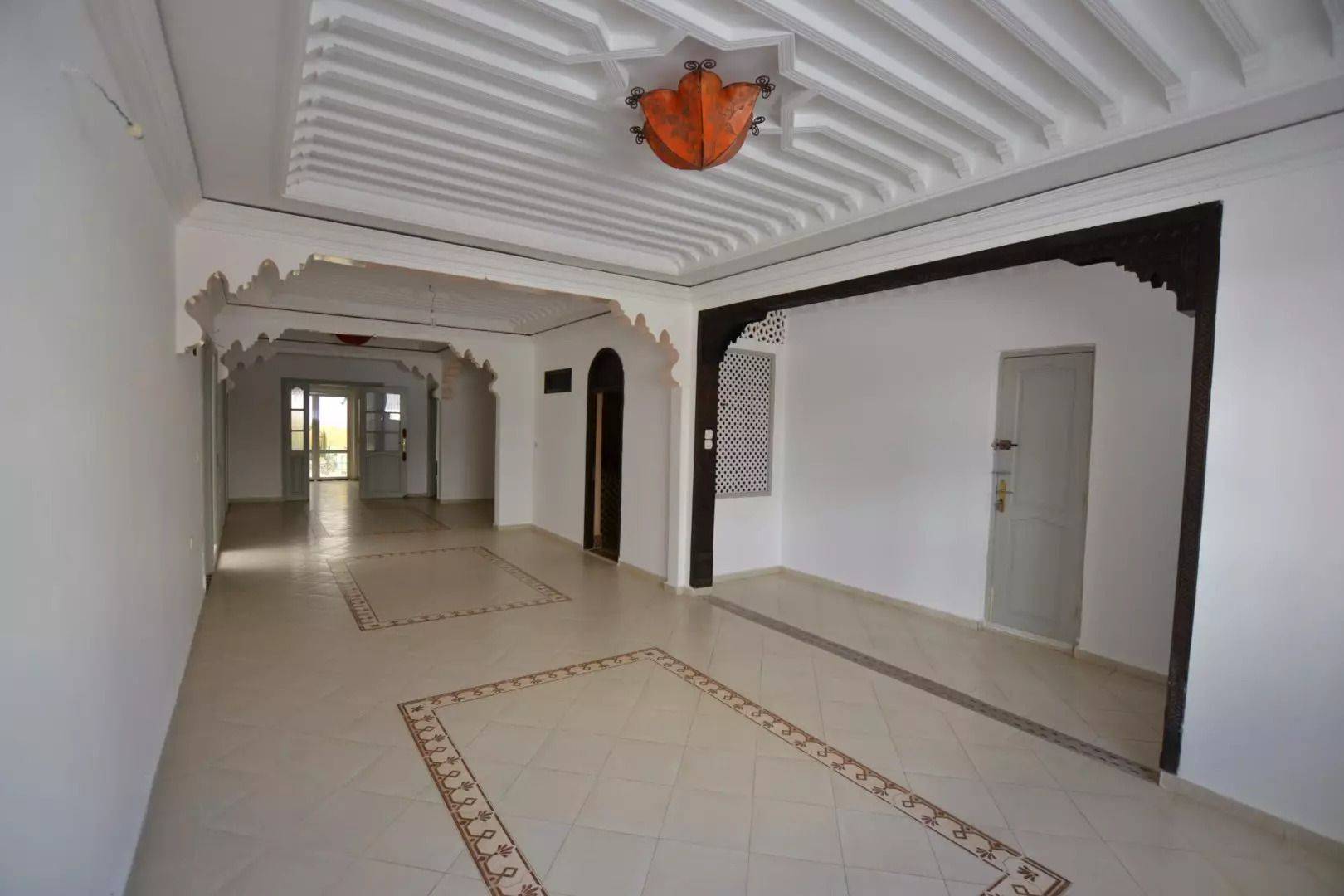 Located near the green belt and not far from the Carrefour store, in a building in good condition, this very spacious and clean apartment will meet the expectations of buyers who like accommodation without access stairs.
The interior layout is as follows:
A huge living / dining room in a row distributes laterally 3 bedrooms, a bathroom, another living room, an outdoor courtyard with a separate toilet and another laundry room.
At the end of the living room, the kitchen precedes access to another outdoor courtyard, serving as an ideal terrace for outdoor dining.
Description produced by the Immobilière d'Essaouira © all rights reserved
- Land title
- Very large area
- Attractive and non-negotiable price
Notice carried out by the Immobilière d'Essaouira © all rights reserved