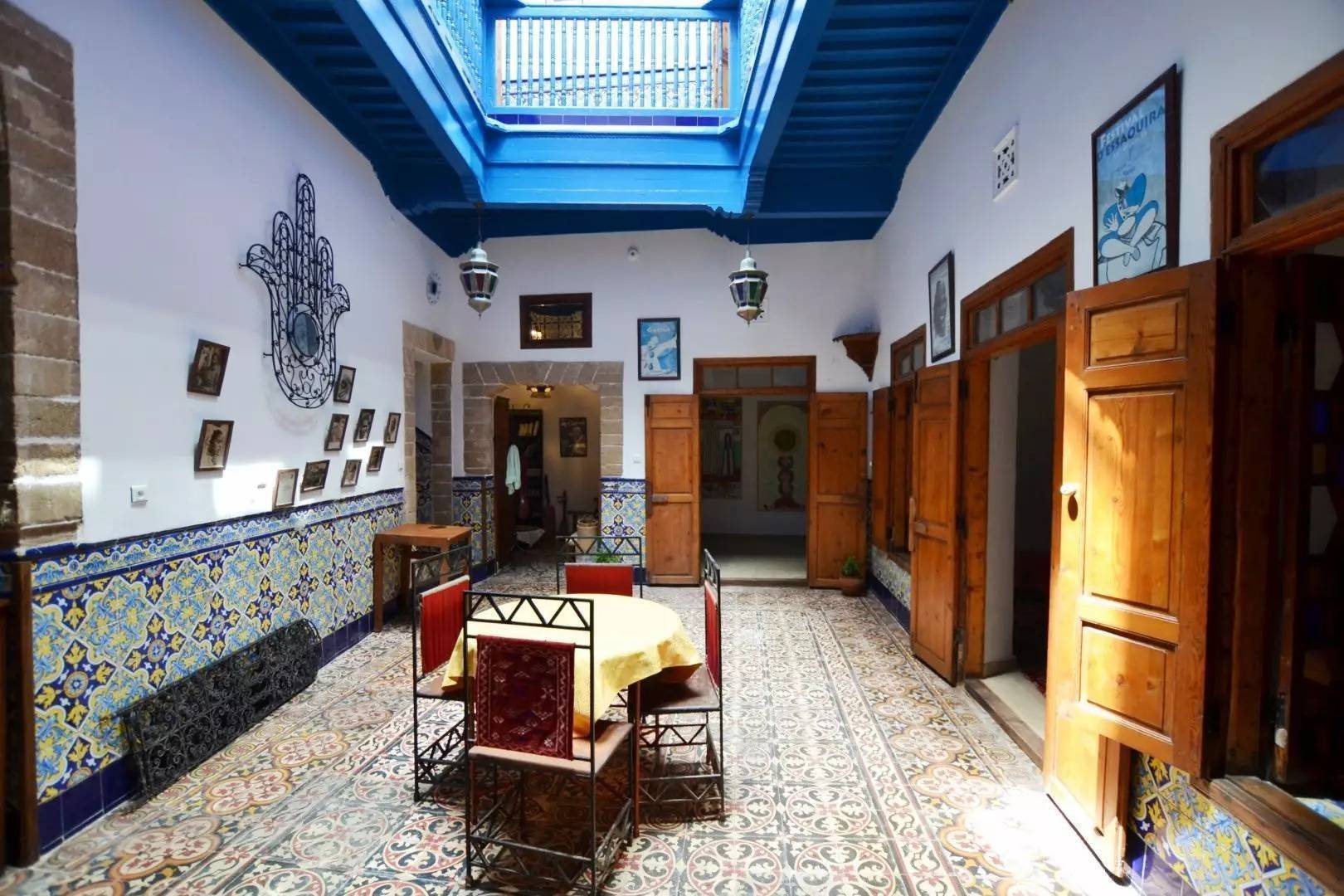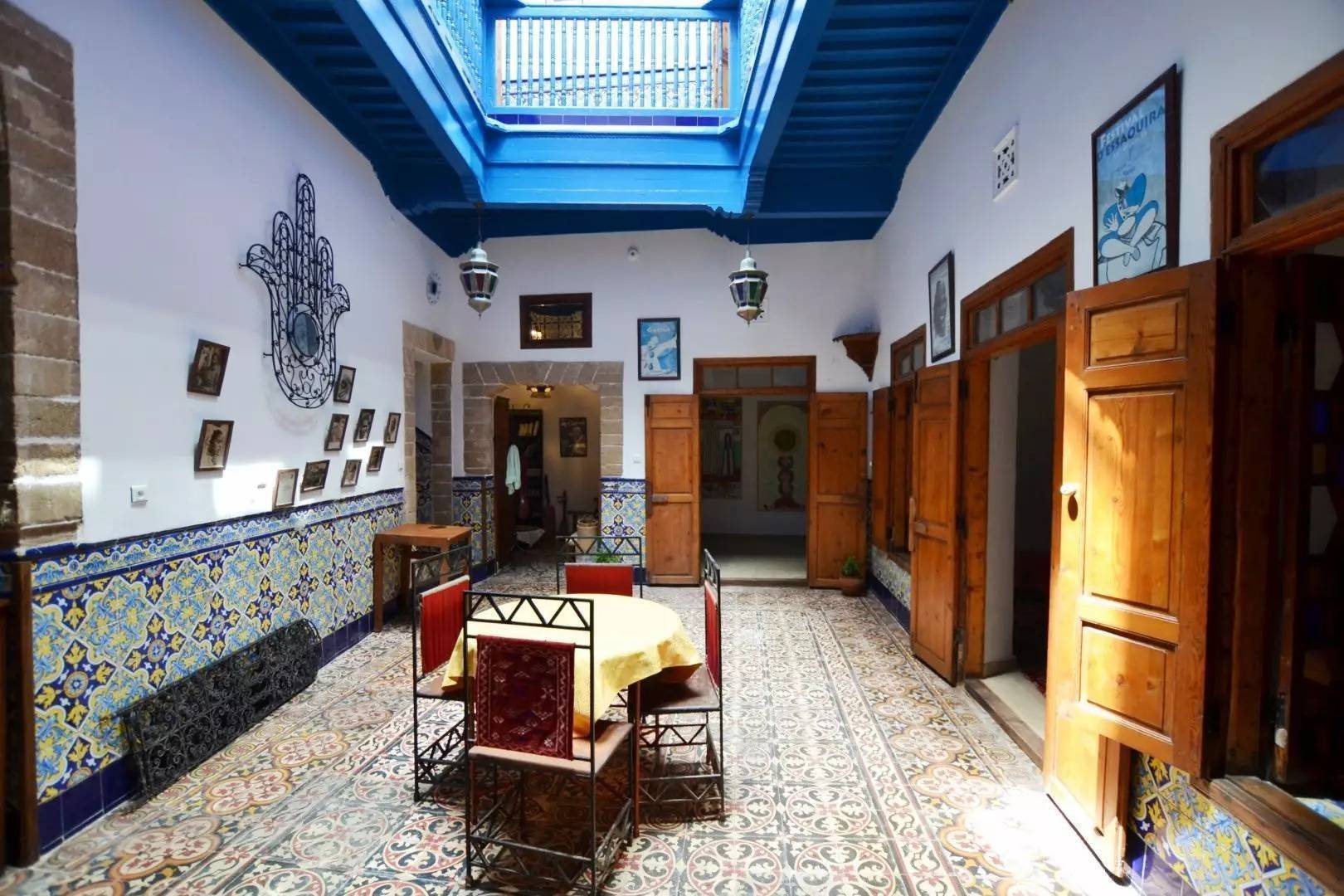 Built at the end of the 18th century, it is the historic heart of the city and the main center of activity with the port. Surrounded by a Vauban-style wall, the Medina is protected by fortifications where the European style blends harmoniously with the Arab-Muslim style. The Sqala de la Kasbah is an example accessible and open to the public of these fortifications where the walls are still under attack from the ocean. Inside, the maze of alleys divides the districts and the various souks. Fairly organized despite everything, the souk offers all types of products. Clothing rubs shoulders with spices, necklaces, bracelets and other items follow olives and other fruits and vegetables. There are many restaurants where the fresh fish caught in the morning is cooked for lunch or dinner. Many other typical dishes are also offered and it is good to stop on a terrace, in the refreshing shade of the trees. The Medina was listed as a UNESCO World Heritage Site in 2001.
Former Jewish residence designed as a spacious riad with a floor area of 150 m², renovated with respect for the original materials and offering very beautiful volumes.
The ground floor houses an entrance hall, 1 bathroom, 3 large rooms with high ceilings, a kitchen, a dining room, a reception area, a mulière well and a water well.
The 1st floor is currently dedicated to the sleeping area with 4 bedrooms, 1 bathroom and 1 WC.
The 2nd floor offers a suite with a small lounge area, 1 through room and a very spacious terrace.
Upper terrace with sea view.
Description produced by Immobilière d'Essaouira © all rights reserved
The old earthenware and cement tiles have been preserved so as not to betray the past of this residence and its history.
Ideal property for lovers of authenticity and space.
Safe neighborhood.
Review by Immobilière d'Essaouira © all rights reserved