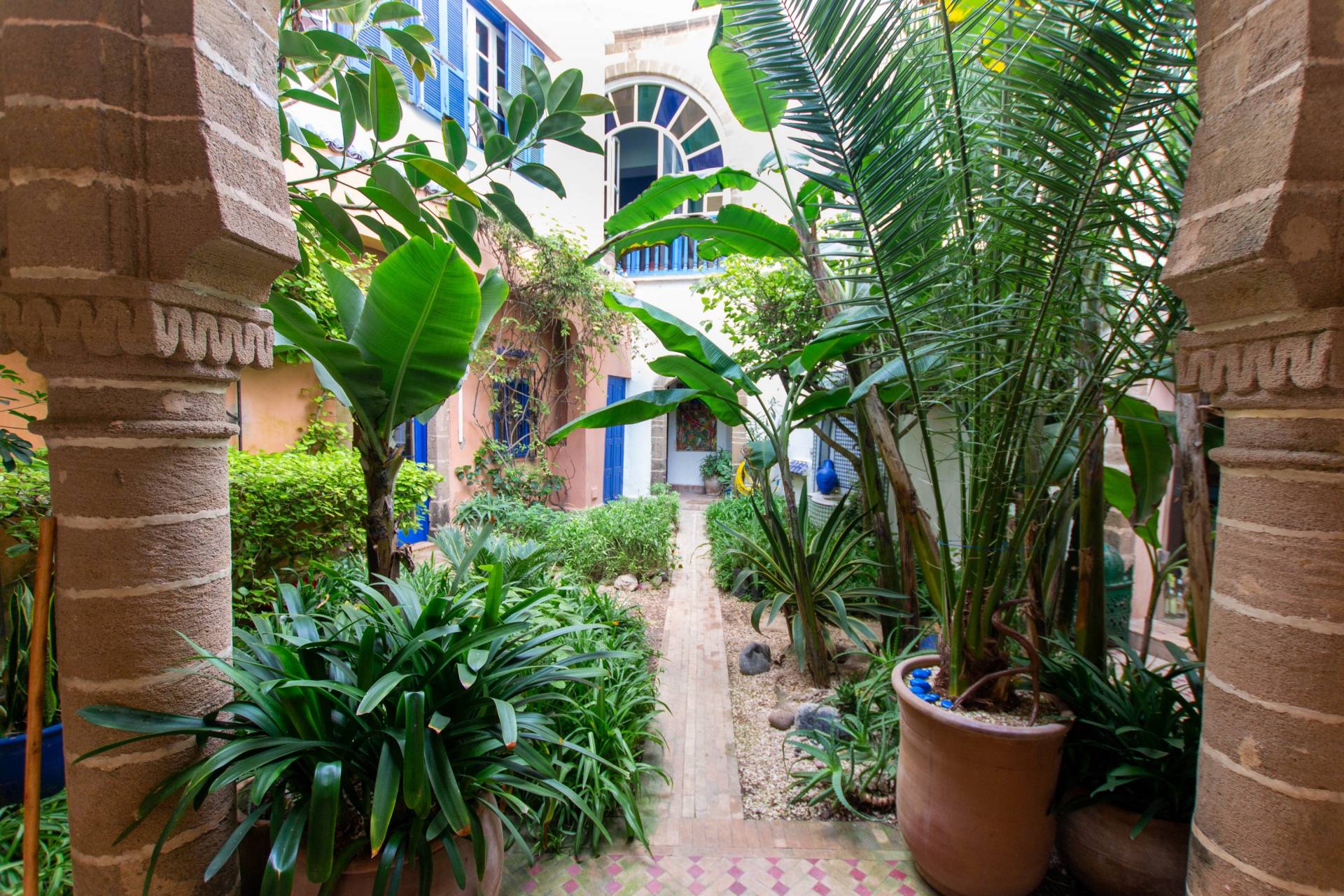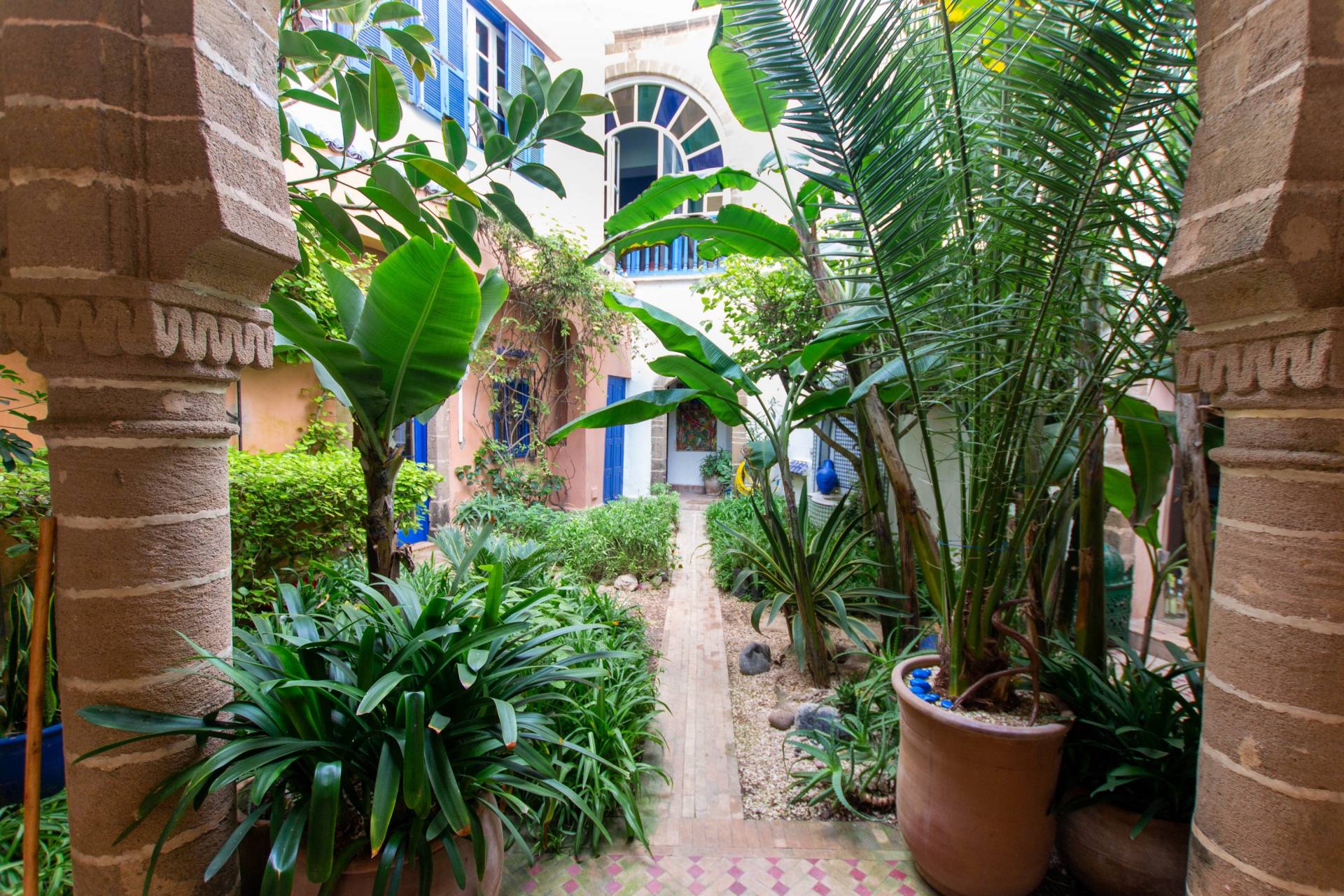 Built at the end of the 18th century, it is the historic heart of the city and the main center of activity with the port. Surrounded by a Vauban-style wall, the Medina is protected by fortifications where the European style blends harmoniously with the Arab-Muslim style. The Sqala de la Kasbah is an example accessible and open to the public of these fortifications where the walls are still under attack from the ocean. Inside, the maze of alleys divides the districts and the various souks. Fairly organized despite everything, the souk offers all types of products. Clothing rubs shoulders with spices, necklaces, bracelets and other items follow olives and other fruits and vegetables. There are many restaurants where the fresh fish caught in the morning is cooked for lunch or dinner. Many other typical dishes are also offered and it is good to stop on a terrace, in the refreshing shade of the trees. The Medina was listed as a UNESCO World Heritage Site in 2001.
In Morocco, the riad is a traditional urban house built around a patio or an interior garden surrounded by a gallery.
The riad, presented here, benefits from a patio and a central garden thus constituting two very authentic and unexpected atmospheres in the Medina of Essaouira.
The dining room faces the patio which itself houses a cozy living room which allows you to enjoy the atmosphere of the place. The kitchen is also on the ground floor.
An intermediate living room with fireplace constitutes a passage between the patio and the garden.
The naturally cool and air-conditioned garden is inspired by oases. It is planted with trees, ornamental plants and has paved paths to walk around and around the stone arches are an intimate room and a large lounge.
The bedrooms, four in number, with three bathrooms, are upstairs and accessible either by a staircase or by a lift, an unexpected and very functional advantage.
On the second and last floor, the roof is laid out as an open-air terrace, overlooking the other roofs and without vis-à-vis. It has a sunbathing area and a dining area.
A fifth and large bedroom with bathroom is also there.
The top of the skylight overlooking the patio can be opened by a retractable double-glazed canopy.
The attentions and finishes of this residence are of high quality: electric heating in each room, heated towel rails and tadelakt in the bathrooms, old cement tiles, bejmat on the floor, local stones in touches...
Land title
central garden
Description produced by Immobilière d'Essaouira © all rights reserved
Our opinion
Bright riad in excellent condition.
The central garden is an additional charm and the interior elevator allows access to the floors without constraint.