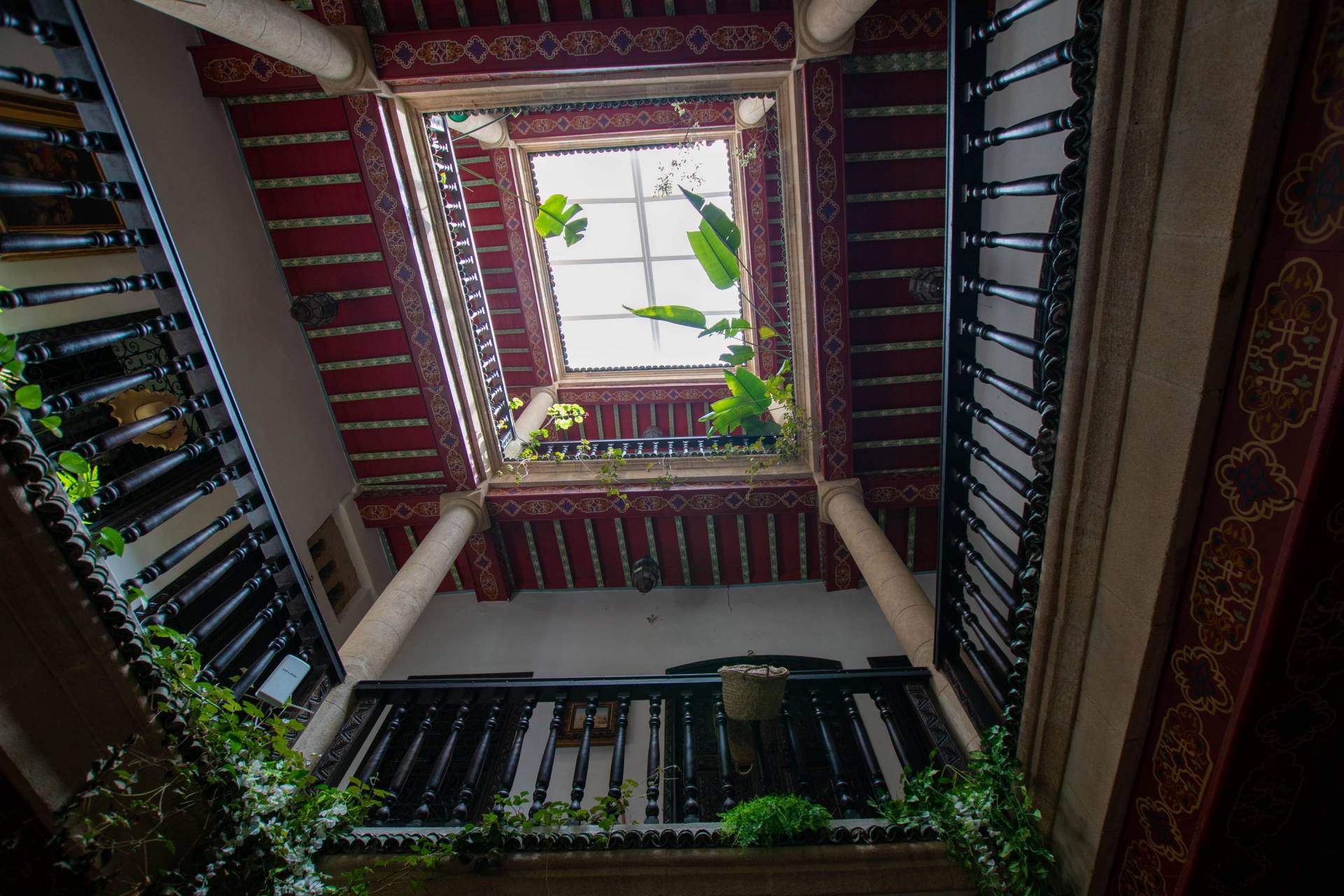 Construite à la fin du XVIIIe siècle, c'est le coeur historique de la ville et le principal centre d'activité avec le port. Entourée d'une muraille de style Vauban, la Medina est protégée par des fortifications où le style européen se mélange harmonieusement avec le style arabo-musulman. La Sqala de la Kasbah est un exemple accessible et ouvert au public de ces fortifications où les murs subissent encore les assauts de l'océan. A l'intérieur, le dédale des ruelles partage les quartiers et les différents souks. Assez organisé malgré tout, le souk propose tout type de produits. Les vêtements y côtoient les épices, les colliers, bracelets et autres articles succèdent aux olives et autres fruits et légumes. On y trouve de nombreux restaurants où le poisson frais pêché de la matinée est cuisiné au déjeuner ou au dîner. De nombreux autres plats typiques sont aussi proposés et il fait bon s'arrêter sur une terrasse, à l'ombre rafraîchissante des arbres. La Medina a été classée au Patrimoine mondial de l'UNESCO en 2001.
This 108 m² riad is located in the old medina of Essaouira with easy access to the beach, historical monuments and souks.
It has an authorization to operate as a guest house with classification in the 2nd category.
Its location is ideal, close to the main square of Essaouira and close to the magnificent Sqala.
It offers 7 rooms with traditional decor all with private bathrooms, spread over three floors.
A fourth level gives access to two small terraces with barbecue area, winter lounge and a kitchen.
Although supplied with water from the national network, it also has a well.
On the decoration side, there is a central fountain in the patio, an Ethanol fireplace and quality materials such as beijmat on the floors, cut stone, painted ceilings, carved wooden doors and tadelakt in the bathrooms.
Note in the common areas: a kitchen, an office/reception, a laundry room, a lounge with TV, courtesy WC and a laundry room.
Land title

Sale of premises and business

Authorization to operate a 2nd category guest house

Price: €370,000