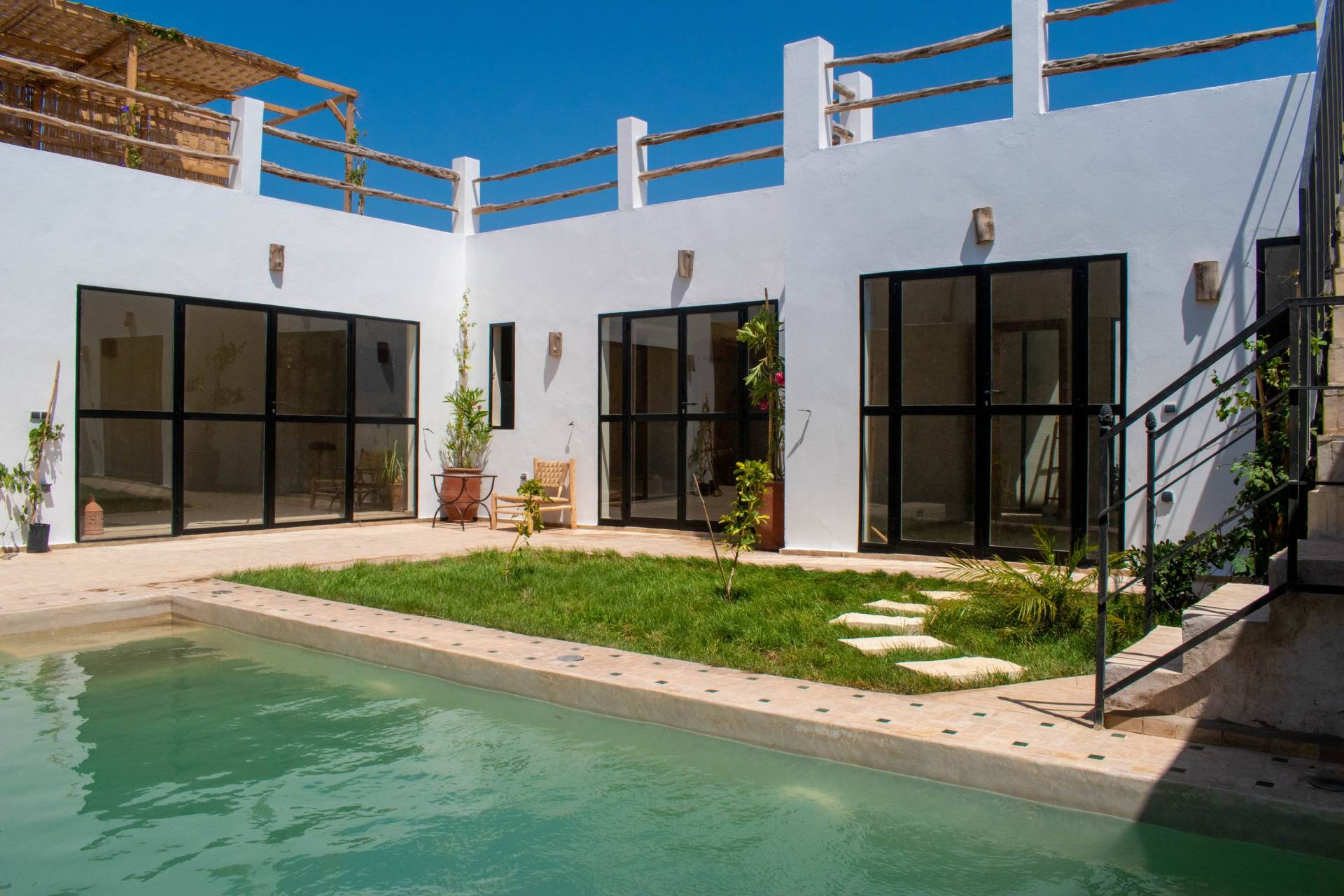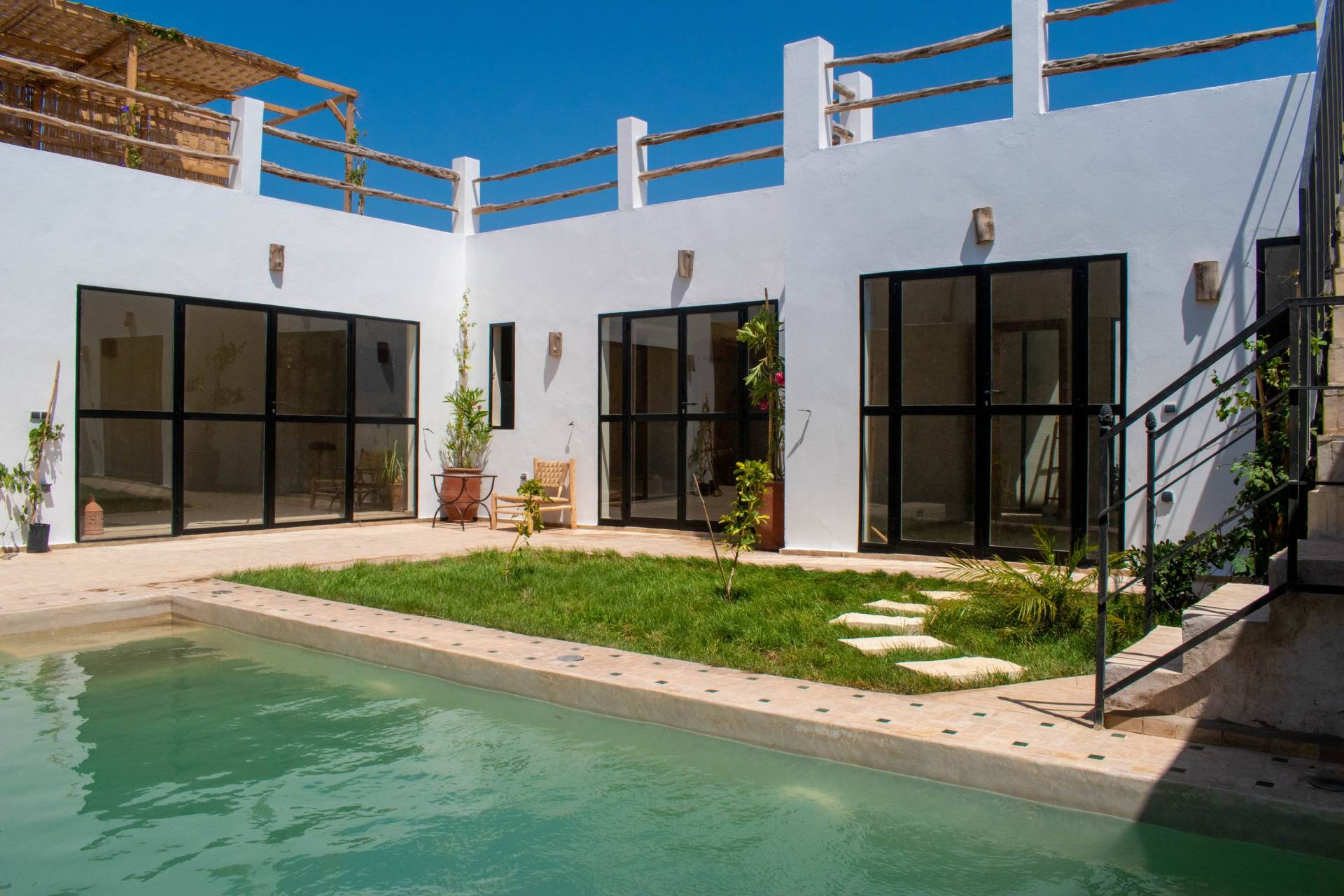 Located in an urban area 7 km from Essaouira, this pretty 2 bedroom house is ideally located.
Built in L on a plot of 218 m², it offers a living space of 102 m² combining contemporary and beldi style at the same time.
The rooms all overlook the 6 x 3 m swimming pool and are very bright thanks to their large bay windows.
The living room has a brick fireplace, adorned with wooden storage niches. An open and equipped kitchen completes this large living room.
The sleeping area is accessible by a corridor. A courtesy toilet is located there. Both bedrooms have their own bathroom with toilet and wall storage.
The finishes are a real mix of materials from the region and a contemporary style:
Beijmat on the floor, tadelakt in the bathrooms, wooden doors, industrial-style bay windows, outdoor lighting on the ground on the pool side and wall lighting on the facade.
An outside staircase provides access to a terrace covering the entire living area where a barbecue and relaxation area has been set up under a bamboo pergola with a breathtaking view of the surrounding countryside.
The beautifully flowered garden is a bubble of freshness around the swimming pool with return nozzles by waterfall.
The villa also has its garage accessible by a beautiful wooden sliding door.
Description produced by Immobilière d'Essaouira © all rights reserved
A favorite cocoon with swimming pool well located for a reasonable budget in an urban area.