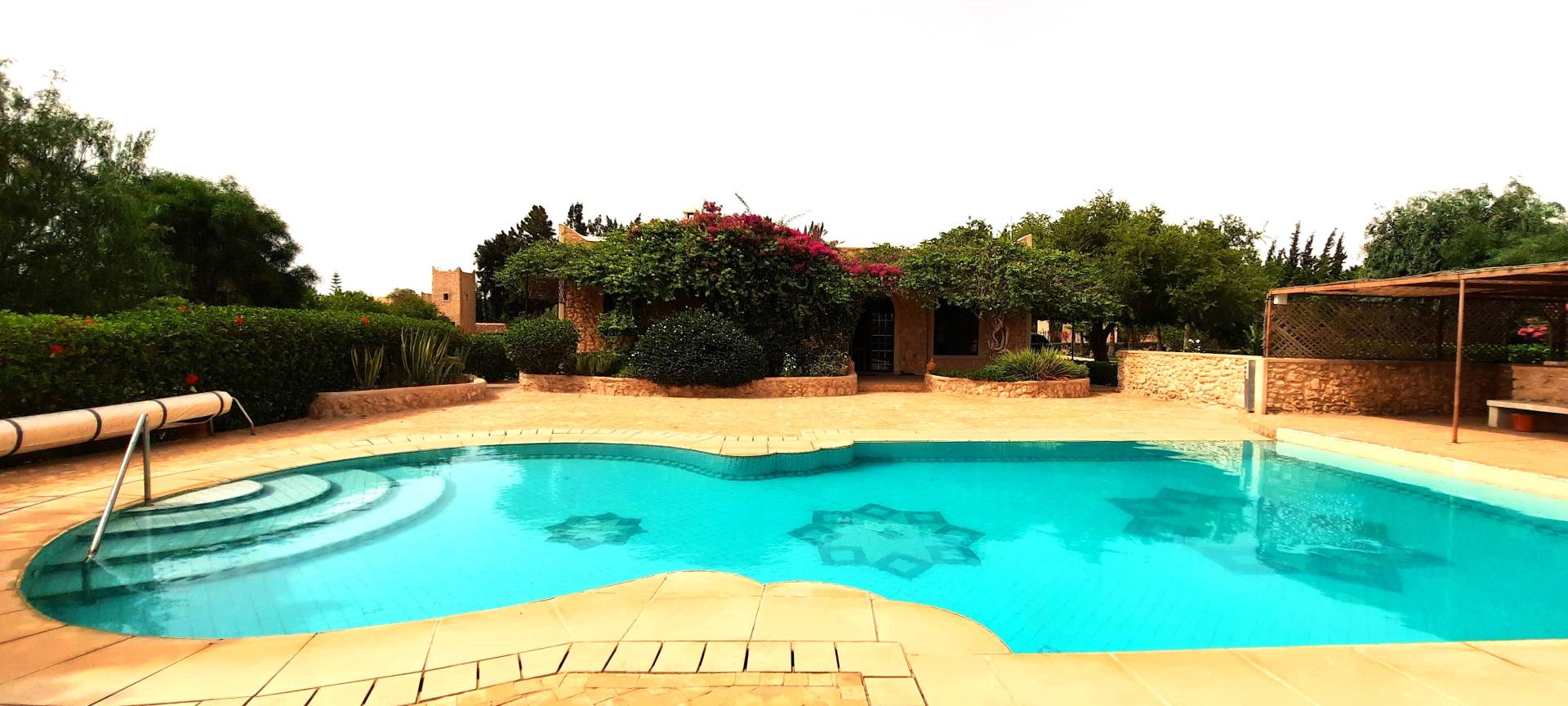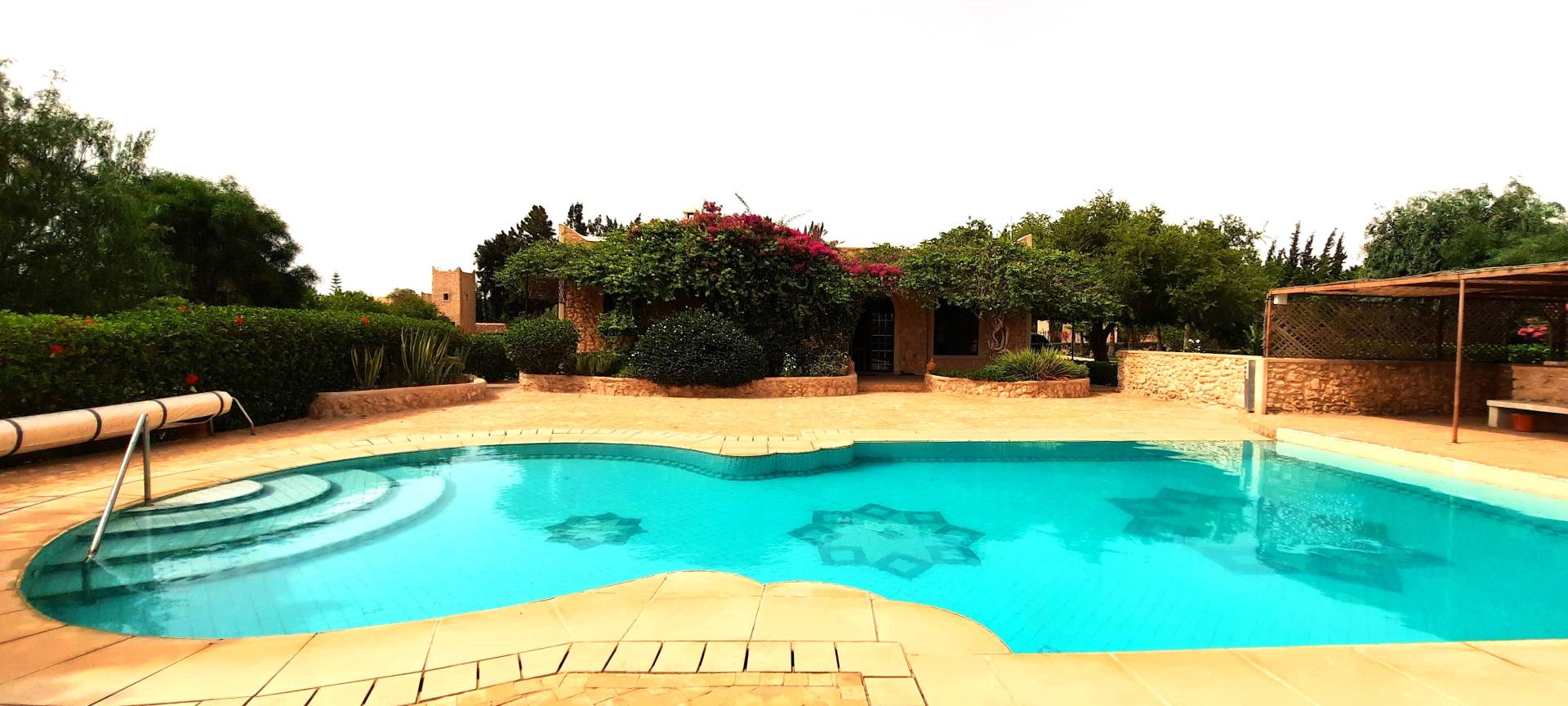 This country house of approximately 300 m² is built on one level on a plot of 5,265 m² enclosed by walls.
The property was entirely built in local stone allowing good thermal insulation.
It has three bedrooms and three bathrooms with WC, an office, a patio covered by a removable dome on rails, a scullery and a kitchen open to a living/dining room with a functional fireplace.
The living rooms open onto a shaded terrace with an unobstructed view of the garden and the 13 x 7 m swimming pool.
A relaxation and dining area, under a bodega, faces the infinity pool with a bjemat beach.
At the entrance to the property, taking the tree-lined and lighted driveway, there is a 50 m² outbuilding that can be used as a caretaker's house or as a studio for guests with a garage/workshop, a living room, a bathroom , a bedroom and a kitchenette.
The garden is lush, mature, and extremely well maintained. It is irrigated via a borehole whose water is stored in a 10 m3 water tower.
Technical elements of the house:
Three-phase subscription electricity meter
Drilling at 70 m including 35 m of water column
10 m3 water tower
Booster for water redistribution
Propane water heater
Filtration of the swimming pool with a buffer tank + sand filter + copper anodes + PH regulator
Technical room for the swimming pool under the bodega + an underground cellar
Watering the garden by a drip system
Automated gate with remote control
Reverse osmosis unit for kitchen water
Cedar and juniper ceilings
Tadelakt on the walls and earthenware on the floor
Price: €400,000
Sold empty
Confirmatory Non-Agricultural Vocation
Rural area
Description produced by Immobilière d'Essaouira © all rights reserved
A favorite for this property in excellent condition with a magnificent garden.
A rare setting with VNA in a sought after area.
Quality construction.
Review by Immobilière d'Essaouira © all rights reserved
Piscine
Garage
Parking
Salle de bain
Cheminée
Terrasse
Vue dégagée
Exposition Sud
accessibilité